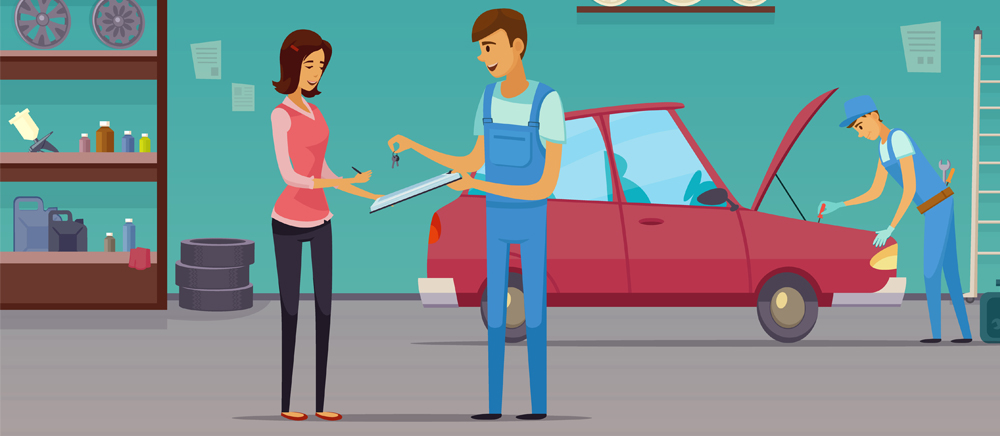 Which is the Best Workshop Management Software in the UK?
01, March, 2022 at 12:00:00
John Doe
Auto Garage Network!
We live in a world that is automated and digitised to its fullest, with the rest on its way, which is why I believe this is the surprising and innovative thing we will learn in this blog soon.
You may have imagined some businesses benefiting from being able to walk onto online platforms and reaping the perks of an enormous client base, quick marketing, remote workplace culture, rapid changes in website and app designs, and so on!
While some sectors, in your opinion, would have always been unable to adapt to this new environment, perhaps one of them has to be the garage business and allied enterprises.
But, believe it or not, it is now capable of managing your garage using online software, referred to as Garage Management Software.
What do you mean by Garage Management Software?
Garage Management Software (GMS) is a cloud-based mobile and adaptive online tool that allows you to manage your garage efficiently using CMS (content management system). The complete garage system, as well as the website, may be managed through GMS. Today, most garages all over the world use this system to successfully manage garage job activity, invoices, estimates, expenses, earnings, income, inventory sell and buy parts, and client interactions.
The garage management system UK is now used by a number of vehicle repair and garage firms, but consumers are always looking for better choices.
So, which Garage Management Software in the UK is the best?
While there is a plethora of Garage Management software available in the UK, just a handful stand out as the best, and the following is a summary of our personal favourite!
The Auto Garage Network Ltd.
The Auto Garage Network Ltd. is the best Garage Management Software provider in the UK, and it's known for giving garages a "one login" system that lets their clients manage all aspects of their business. They've got you covered in every element, from driving leads and sales using eCommerce stores to interacting with suppliers, maintaining workshops and clients, accounting, and aiding specialists in successfully conducting solutions based on technical data.
It gives you the following:
Cloud Control
A single cloud-based system is used to administer all of the service outlets. With a simple yet detailed panel that reflects the performance of each service outlet, you may get trendy digital head office knowledge.
Station of Service
It's an amazingly intuitive software experience for store employees and repair professionals. Built using global automotive techniques to get the greatest bang for your buck.
Finally, there are the customers
Meticulously designed to produce a fully digital, hands-free customer satisfaction that will keep your customers loyal for the rest of their lives. By getting your work practices visible, you can give your consumers a better experience and help them feel in charge.
Important things you can do with a Garage Management Software:
Organising and managing all garage bookings and inventories, as well as streamlining garage operations
Using regular customers to order for pick-up and delivery at their homes, thereby creating loyalty.
Regular customers are offered incentives and discounts, and customer loyalty is ensured.
Customers can also place orders for automotive modifications using a 3D interface that allows them to select colour, windshield replacement, and tyre type configuration.
Car mechanics can notify the automatic transmission service status as well as the booking status to customers via email and text message.
On the basis of the client's car history, mechanics can recommend part replacement or specific repairs.
The garage owners can assign jobs and grant role-based access to the system of numerous garage resources.
What Are The Advantages Of Garage Management Software?
The Garage Management Software UK can be advantageous in a variety of ways, and we've covered several of them below, including:
Increases profit
Increases sales
Make consumers happy
Provides customers with the convenience
Increases customer loyalty
Scalable for future
Features of Garage Management Software UK
Accounting
Billing & Invoicing
Customer Database
Inventory Control
Labour Rates
Maintenance Scheduling
Parts Management
Quotes/Estimates
Scheduling
Service History
Work Order Management
Promotion Tools
Push Notifications
Live Chat Option
Payment Options
Marketing Tools (SMS, Alerts, Mails)
3D Car Configurator
Get Quotes
Quick History
User-based Access
Reports
Live Mechanic Dashboard
Customer Loyalty
Create new jobs
CARFAX/VIN Integration
Track Booking & Jobs
TecDoc Integration
So, if you are seeking the best Garage Management Software UK, here's your sign of contacting Auto Garage Network Ltd for the best services in the UK. Trust once you see it for yourself. Call us now!