Auto Garage Network brings garage owners the opportunity of owning a powerful, high-functionality website that fully digitalises car servicing and streamlines garage management. The website we offer is modern and yet boasts of a user-friendly interface, rendering it absolutely easy to learn for anyone, be it technically-sound individuals or laymen. Its highly-customisable feature further adds to its ease-of-use.
Characteristics That Are Unbeatable Together
Auto Garage Network has its major characteristics comprising of easy sign-up, user-friendly console that is highly customisable, customer data and easy contact, registration look-up for vehicles, ramp configuration and workshop management, smooth sales management, daily work analysis, precision inventory control and stock management, accurate accounts management and depreciation management, evaluating VAT returns and a lot more.
Our Performance, Our Promise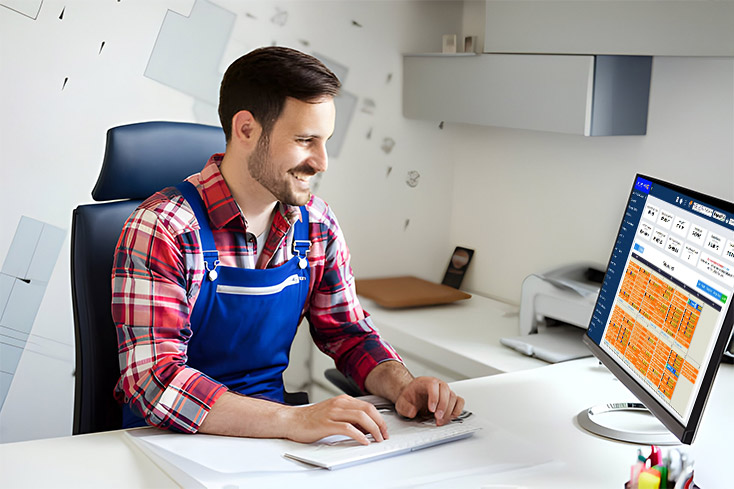 Using Auto Garage Network guarantees you performance like no other garage management tool. We know we deliver and hence we confidently give our word for it. For this reason, we have earned the trust of a wide clientele, and the number is still on the rise.
Listed below are the perks of incorporating the Auto Garage Network
Simplified garage management – Since everything is accessible and modifiable through a master console, managing every process from vehicle record to accounts management is a piece of cake!
Saved time – Simplified management consequentially saves you time like you could have never imagined.
Increased efficiency – Streamlined processes of garage activities as well as data management.
Increased visibility – A website, for any business, is a doorway to the present itself to the rest of the world. And nobody does it better than us for Garages. Our function focused content aptly positions you in the market so that you are visible to a wider, more relevant audience, appearing high on search engines such as Google.