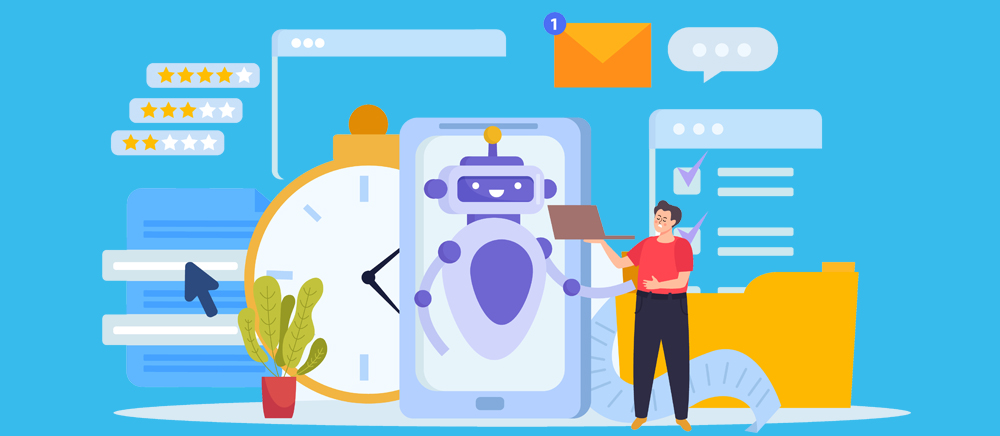 Using Garage Software to Automate Tasks
07, August, 2023 at 12:00:00
John Doe
The requirements put on garages and repair shops have grown as the automobile industry has progressed. Keeping track of customers, employees, and appointments in this kind of setting may be difficult. Thankfully, help is at hand in the form of garage management software.
It is often used by mechanics to simplify a number of processes and boost productivity. As with any piece of software, the precise tasks that may be carried out with garage software rely on its own set of features and capabilities.
Appointment scheduling, inventory management, client record keeping, billing and invoicing, and the creation of weekly or monthly performance reports are just some of the more typical functions handled by garage workshop software.
Rather than having to deal with the difficulty of paper-based or over-the-phone booking, which is prone to mistakes and typical double-booking concerns, workshop management software makes scheduling appointments a breeze.
This article will discuss the ways in which garage software may improve the car repair industry. Let's get into the benefits of using the workshop management software and how it is proving to be helpful for the automobile industry.
Timely Planning of Appointments
Management software for garages often has a centralised appointment booking system. Appointments may be scheduled online, cutting down on the need for phone calls and boosting client happiness. Optimising technicians' workloads in this way means less downtime and more output.
Streamlined Workflow
With various modules for different tasks, such as customer management, vehicle history tracking, and inventory management, garage software streamlines the workflow. Technicians can access all necessary information at their fingertips, leading to faster diagnostics and repairs.
Inventory and Parts Management
Keeping track of inventory and parts is essential to the efficient operation of a garage. Garage software allows businesses to monitor stock levels, order parts as needed, and avoid unnecessary downtime due to missing components.
Relationship Management with Customers
Improve your garage's customer service with the aid of the software's customer relationship management features. It keeps track of information like service records and client preferences to provide more customised interactions and better follow-ups.
Financial Management
Invoices, estimations, and payment monitoring features are commonplace in garage management software. Accurate invoicing and well-kept financial records are two benefits of this practice.
Data Analysis and Reporting
The programme compiles data over time and produces useful reports and insights. These reports may assist company owners get important insights into their operations, allowing them to make educated choices that increase profits.
Better Conversations
Constant and clear communication with both consumers and team members is essential. Automated appointment reminders, repair status updates, and in-app chat for team communication are just some of the features that may be included in workshop management software.
Access from afar
Having the ability to remotely access crucial data is a major boon in today's digital world. Cloud-based solutions are common in garage software, providing owners and technicians with the freedom to view data from anywhere.
Data Protection and Replication
We take the security of our customers' personal information very seriously. Strong data protection features are included into most modern software products. Data loss due to technological faults is prevented by automated backups that run on a regular schedule.
Scalability
The software of a garage-based company must evolve as it expands. The best management software should be extensible, letting you add more functionality, users, or locations as your company grows.
Cuts Down on Paperwork
The documentation required in garages is extensive and time-consuming. There are a number of paper-based processes at a garage, including job cards, the inventory, estimates, invoices, and so on.
Automotive repair shop management software makes it easy to perform all of these tasks efficiently. The amount of paperwork you have to do will decrease as more and more information is entered into the programme, and you won't have to worry about losing any of that data, either.
The garage employees will be able to access any and all data at any time, from any location, thanks to the cloud storage system. Saving trees is good for the environment, too.
Conclusion
As technology evolved, workshop management software has become an integral part of the car repair industry. It simplifies processes, enhances relationships with customers, and increases productivity.
These applications help garages remain ahead of the game by providing efficient appointment scheduling, inventory management, and financial records keeping.
Adopting this technology could significantly improve your company operations and the quality of your service provided to customers, regardless of the size of your car repair shop or garage.