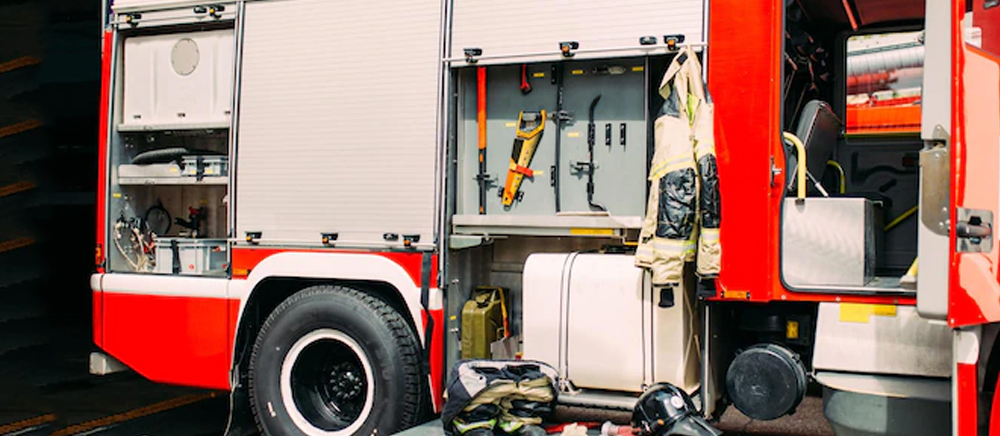 Top Six Reasons for Using Software in Automobile Repair Shop
20, January, 2023 at 12:00:00
John Doe
If you own an auto repair shop, you are aware of how important it is to spend money on the proper tools for the job. As car technology advances, so too should your auto repair shop software. Your service technician shouldn't be doing any manual work, such as taking notes or running to the office to answer service advisor questions. No longer required to present status reports in person. Your technicians should concentrate on mending cars instead. What is the remedy? program for managing auto shops.
This article examines what garage management software is, its advantages, and how to get one for your Garage website.
What is a garage management system?
Garage management software is a cloud-based program created to help auto repair businesses run entirely online. With less paperwork to process, management software can help businesses make more informed decisions. Because it is customer-focused, the software will assist your car repair shop in meeting its objectives for attracting new clients and keeping existing ones. The finest garage management software offers excellent contemporary tools for business operations, like digital vehicle inspections, inventory management, customer service, team management, and more. These tools are crucial for managing and handling day-to-day chores.
As you may already be aware, the world is moving toward electric and low-emission vehicles. Software that keeps and gives you access to the most recent information pertaining to your business and industry trends is invaluable to car repair businesses in the midst of this upheaval.
The Benefits of Garage Management Systems
A garage management system speeds up common tasks like scheduling appointments, monitoring projects, spotting issues, estimating repairs, and ordering parts. The following are some noteworthy advantages of the software and technology:
Increased Cash Flow and Profitability
Shop owners are always looking for ways to increase their companies' profits. Another common concern is cash flow.
Online invoicing has the advantage of accelerating the payment process. This allows you to swiftly replenish your cash reserves following each repair order. Additionally, you may build more accurate budgets, cost projections, and bids using all-in-one software.
Increased client satisfaction
Customers are always put first in the automotive sector. You cannot afford to provide subpar service when 80% of clients at an auto shop are repeat customers. There are many software programs designed specifically for auto shops that can improve client interactions. In today's hectic environment, emails, SMS (Short Message Service) service updates, and reminders are crucial.
Additionally, using a customer's name when speaking to them goes a long way, however, it might be difficult without a well-organized shop management system. With a computerized customer directory, you can make things much simpler. Who doesn't like getting exclusive offers and discounts on the services they need? In accordance with data on customer spending habits and other factors, you may also offer specials.
Reduces time
A busy auto repair shop's service advisers and technicians have a lot to manage during the day. It's difficult to balance phone queries and customer service. Efficiency suffers, and the management of the shop suffers as a result.
By utilizing built-in communication tools like email, SMS, and in-app notifications that are immediately delivered to the client to save time on these time-consuming processes, workshops can use technology to boost productivity.
Performance Indicators Available for Your Shop
The best way to grow your business is to be aware of what goes on at your auto shop every day. Analysis happens automatically when using shop software. Most computer systems have a dashboard that allows you to quickly view the number of jobs and their status. Additionally, you may keep an eye on sales and calculate your ROI (Return on Investment).
Offers personalized service
By giving your messages a personalized touch, you may develop a close relationship with your clients.
Using a digital client directory, you may send personalized messages to people on occasions like their special day, for instance. In addition, based on their spending or purchasing habits, you could want to keep it more formal by customizing your message for service reminders, pickup notifications, and special offers.
Without cloud-based digital garage management software, this process, however, becomes incredibly time-consuming and difficult.
Conclusion
A useful tool for the automotive industry is garage management software. Providing accurate data, reports, and digital tools, it can help you save time and money. Your car repair shop will attract top service personnel that understand and value the importance of management systems. If you don't, your organization will look outdated, and top employees may decide to work for a rival car repair shop instead. This is a possibility to think about if you want to improve the efficiency and outlook of your auto repair shop.