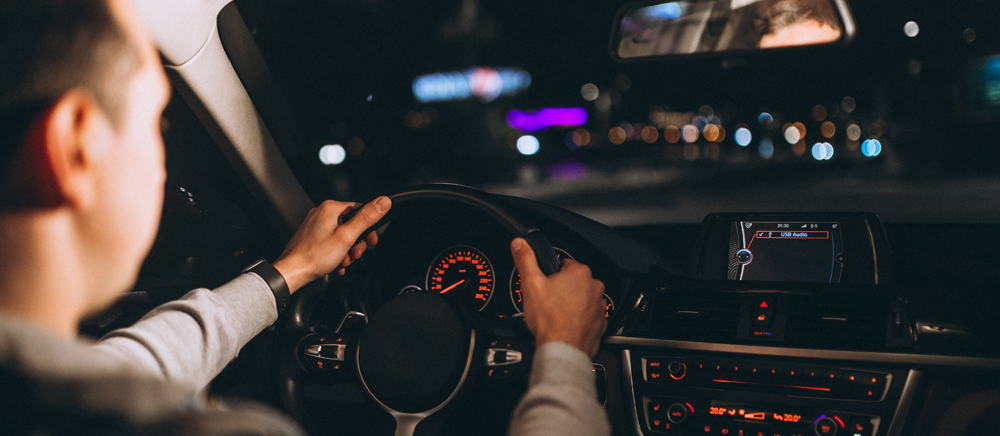 Driving Success: The Benefits of Implementing Garage Software
11, July, 2023 at 12:00:00
John Doe
As new technologies emerge, businesses across sectors look for ways to incorporate them into their operations. This includes the vehicle repair shop and the whole automotive sector.
People in the car business often talk about garage management tools. But what does this mean for your business and for you? Keep reading if you want to find out more about garage management software or how it might be able to help your business.
Garage software lets auto shops of all kinds keep track of their resources, assets, and other things in one place. This kind of software makes work easier and gives a true picture of company data so it's easy to analyse.
Software designed specifically for use in garages and car businesses, garage management helps keep everything running smoothly. Appointment scheduling, vehicle and customer management, vehicle monitoring, inventory management, invoicing and payment processing, reporting and analytics, interfaces with other tools, mobile access, and remote management are just some of the duties that may be automated by this comprehensive system.
What Are The Benefits Of Garage Software?
Going Paperless:
Garages are built on a foundation of paperwork, which is tedious and difficult to keep up with. Many garages still rely heavily on paper for various purposes. Entering data like billing, costs, inventory, and attendance into the programme would decrease paperwork, and because the data would be kept on the cloud, you wouldn't have to worry about losing it. The software advertises itself as a one-stop shop for all matters pertaining to garages and workshops.
More Organised:
With the aid of a garage inventory management system, garages can better keep track of their stock. The programme makes it simple for garages to monitor stock, establish reorder points, and create buy orders on their own. Because of this, the garage will seldom experience downtime due to a lack of necessary parts and components.
Automated:
By automating procedures like appointment scheduling and car monitoring, garage customer relationship management software helps businesses give superior service to their clientele. The programme allows garages to simply manage client appointments, remind customers of their bookings, and keep them updated on the vehicle's condition in real time. This boosts client happiness by improving their whole experience.
Team Building and Ease:
When you use software to run the garage, you can share information quickly and easily across your business, no matter what device you're on. You can put different people in charge of different services to keep things clear, and since all information and contact is on a single platform, there won't be any duplication or missing data. With cloud-based garage control software, you can log in from anywhere in the world as long as you have internet. One of the main reasons you can use it is because it helps the team talk to each other well.
Customer Discourse:
Punctual Deliverance and Feedback Assimilation. Prompt and timely accomplishment of tasks is undeniably crucial, yet it becomes progressively paramount to garner clientele responses to facilitate the augmentation of one's enterprise.
By soliciting the input of patrons, the refinement of their encounters is feasible, affording insights into their sentiments regarding the proffered amenities or merchandise.
Subsequently, this invaluable data can be harnessed to elevate the comprehensive caliber of the commercial endeavor. An efficacious software suite designed to supervise automotive workshops indispensably entails an integrated feedback mechanism. This underpinning is pivotal for client retention and concurrently aids in the cultivation of a potent brand allegiance.
Augmented Efficacy:
Streamlined Oversight for the Automotive Workshop Domain. The quotidian operations of automotive establishments encompass the meticulous repair of an extensive array of vehicles, a venture that can culminate in formidable organizational challenges.
This application seamlessly catalogues an expansive spectrum of vehicular particulars, encompassing comprehensive service chronicles and task requisitions, each meticulously stored within the ethereal confines of cloud storage. Exploiting an intuitive interface, personnel and administrative strata gain unhindered access to an exhaustive trove of data.
Consequently, the span required for manifold errands such as invoice generation, inventory management, financial assessments, liabilities reconciliation, procurement endeavors, and client interactions undergoes a substantial truncation.
The embrace of garage-centric software ushers in an era of task commoditization, mitigating the necessity for protracted engagement with monotonous duties. Instead, renewed focus is channeled towards the delivery of superlative client service, maximizing the experiential quotient of patrons.
Conclusion
The realm of garage management is amply served by a specialized cadre of software tools, exuding the propensity to harmonize the operation of automobile workshops and garages with unparalleled seamlessness.
Constituting an all-encompassing framework, these technological marvels embrace a gamut of functions including appointment scheduling, client and vehicular administration, vehicular monitoring, inventory maintenance, financial transaction execution, archival documentation, and analytical insights.
Furthermore, synergistic interfaces with auxiliary tools, mobile accessibility, and online administrative dominion serve to culminate the symphony of garage management innovation.