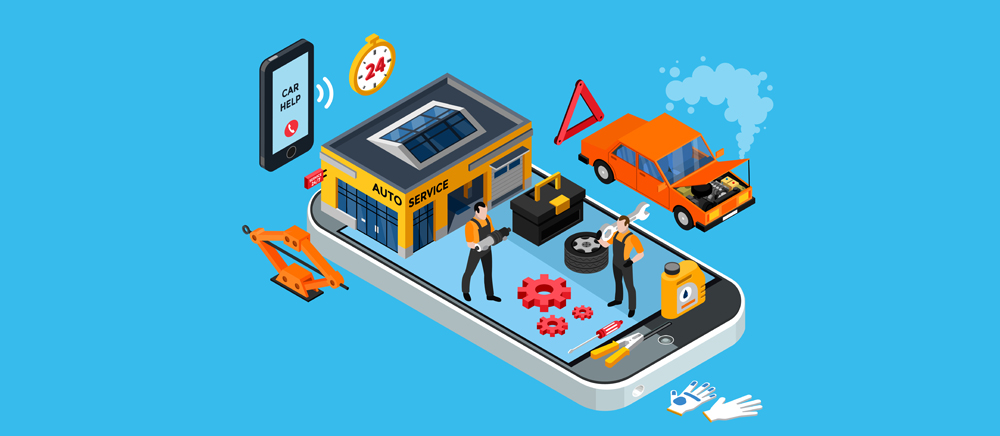 Protecting Client Data in Workshop Management Systems
21, July, 2023 at 12:00:00
John Doe
Today, firms in all sectors recognise the critical need of protecting their customers' personal data in an era where digital information is at the core of every company function. This is especially pressing in the automobile industry, where garage management software is important in improving efficiency and client satisfaction.
File cabinets and paper documents are no longer necessary for managing data. Data storage and organisation softwares make it simple to find what you need when you need it. Data stored in the cloud may be accessed from any device with an internet connection.
Information is the new oil, and it will assist the garage owner make strategic and well-informed choices moving forward by providing valuable insights into the company.
In this blog, we'll delve into the importance of safeguarding customer information and how garage software can help ensure data security.
Garage owners now have more time for long-term planning as a result of software's increased efficiency in tracking both past and present efforts. The garages may save a significant amount of time by just clicking a button to access a variety of reports, accounts, and bookkeeping functions.
The Significance of Customer Information Security:
Customer trust is the cornerstone of any successful business, and the automotive industry is no exception. Garages and auto repair shops handle sensitive customer data, ranging from personal contact information to vehicle details and payment details. A data breach not only damages customer trust but also exposes the business to legal and financial repercussions. Therefore, implementing robust security measures is vital.
Garage Software as a Solution:
Garage management software has revolutionised the way automotive businesses operate. From scheduling appointments to managing inventory and billing, these systems have streamlined processes and improved customer experiences. However, the benefits extend beyond operational efficiency; they also play a pivotal role in safeguarding customer information.
Data Encryption:
Leading workshop management software employs advanced encryption techniques to secure data. This ensures that sensitive customer information is stored and transmitted in a format that is extremely difficult for unauthorised parties to access.
Access Control:
Access to customer information should be limited to authorised personnel only. Modern software solutions allow garage owners to control who can access specific data, reducing the risk of internal breaches.
Software systems, like automobiles, need regular maintenance in the form of updates and patches. Consistent updates and fixes fix any security holes immediately, protecting sensitive consumer information.
Secure payment processing:
Secure payment processing is an integral part of many garage software packages. This not only makes things easier for the consumer, but it also guarantees that their financial information is handled safely, decreasing the likelihood of a data breach.
Remote Data Wiping:
If a device carrying sensitive customer information is lost or stolen, remote data wiping may be used to delete all client data from the device.
There are a number of potential causes for data loss, making backup and restoration essential. Data loss may have a devastating effect on a business, but robust software solutions protect against this by creating frequent backups and providing rapid recovery methods.
Legal Compliance:
Different jurisdictions and sectors have different laws that mandate the proper treatment of customers' personal information. Trustworthy suppliers of garage software will test their products extensively to guarantee compliance with these standards.
Conclusion:
Businesses, particularly car shops, have an absolute obligation to protect their customers' personal data in this age of ever increasing cyber dangers. In addition to boosting productivity, the data security provided by workshop management software allows for better protection of customers' personal information.
Garage owners may earn and keep customers' confidence without risking the reputational or financial damage that might result from a data breach if they adopt modern security practises including data encryption, access control, frequent upgrades, and regulatory compliance.
The incorporation of a trustworthy garage software solution is more than just an investment in the future of one's company; it's a pledge to protect the confidentiality of customers' personal data in the digital era.