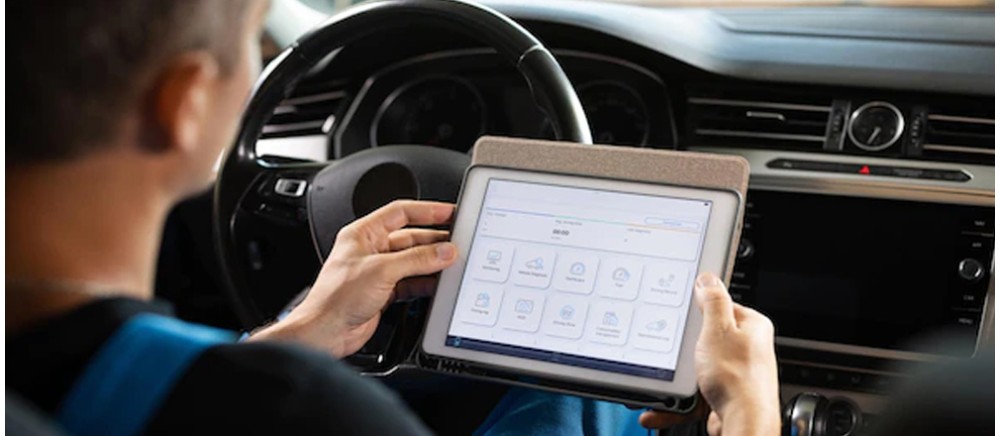 Garage Management Software Benefits
19, December, 2022 at 12:00:00
John Doe
Many industries are making an effort to change in order to benefit from the developing technology. The auto-related industry is not an exception. The majority of garage owners are curious about the benefits of using automobile software. Is automotive software useful for my business? Due to recent technical breakthroughs, automobiles are now lot more advanced. The perfect workshop automation software i must automate every step at once for the Garage website
Modern automobiles are becoming progressively more complex. The auto repair industry is growing with new auto repair software and garage management software as we see technological improvements with more complex interconnections and mobile applications.
Modern consumers have high expectations for digital experiences, thus it is essential to provide them with mobility so they may be independent and in charge.
This is your chance to use technology to become more organised, productive, and effective at quoting and fixing, which will enhance client relations and productivity. We all know that increasing customer satisfaction increases customer loyalty and retention and promotes business growth.
In order to keep up with changes in the automotive industry, every car repair shop nowadays needs to have a garage management software system.
The top 5 reasons why you require garage management software are as follows:
1. Make Your Garage Process Automated
Every garage handles numerous auto repairs in a single day, making it challenging for them to keep track of every little detail.
It keeps track of all the vehicle information, including the service history and job card, which are all kept in the cloud and accessible to garage workers and management with only a few mouse clicks.
It shortens the duration of several routine tasks including billing, purchasing, keeping track of inventory, paying bills, and communicating with customers.
Utilizing garage software makes automating these simple.
You don't need to spend your time on menial activities; instead, concentrate solely on giving the customer the greatest service possible.
2. Reduce Paperwork
Paperwork dominates garages and is time-consuming and even challenging to keep up with.
In garages, there are still a lot of paper-based items
The better part is that there won't be any need to worry about losing the information since everything will get stored on the cloud when all the information is antered into the program including billing, spending, inventory, and attendance. This will reduce paperwork.
A garage management software will control practically all aspects of the workshop.
Every garage has many responsibilities, as previously noted, and the only way to organize everything is with the aid of garage software.
The easiest method to make sure everything is correctly done is to use this scenario. With little assistance from humans, the program will run the entire Garage.
3. Simple Customer Notifications
It can be challenging to keep clients informed of the status of their automobiles, but this software solution can assist.
To let your customers know what is happening with their automobiles, you can occasionally send them notifications by SMS, email, and WhatsApp.
With the help of garage management software, you can also provide deals or discounts.
The easiest way to stay in touch with them is through a situation like this.
4. Successful Group Interaction
You may swiftly and simply distribute information around your company, regardless of the device you're using, by using software to manage the garage.
DBecauseall information and communication are on a single platform, it is possible to allocate specific people to specific services while still maintaining openness and guaranteeing that there will be no data duplication or missing.
With cloud-based garage management software, you can log in from any location in the world with just an internet connection.
The fact that it allows for proper team communication is one of the main justifications for using it.
5. Client Remarks
On-time completion of the service is crucial, but gathering customer feedback is even more crucial for business improvement.
By gathering feedback, one can improve the customer experience, find out what the customer thinks of the service or product and use that information to raise the standard of overall performance.