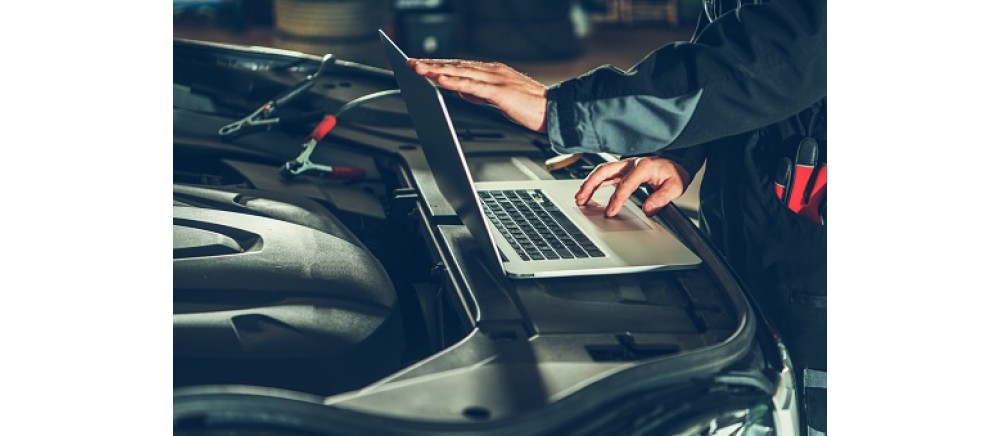 Advantages of Workshop Management Software
13, October, 2022 at 12:00:00
John Doe
Many sectors are attempting to adapt to the expanding technology to benefit their businesses. The vehicle and garage business is not an exception. Why utilize automotive software is a question that the majority of garage owners ask. Can automotive software be helpful to my shop? Automobiles are now much more sophisticated due to the current technological advancements. The Garage website requires ideal workshop software that automates every procedure simultaneously.
Cars today are getting more and more complicated. As we observe the advancements with more complicated interconnections and mobile applications, the car repair industry is also developing alongside new auto repair software and garage management software.
Modern customers have digital expectations, thus it is necessary to give them mobility so they have freedom and remain in charge.
Now it's your chance to embrace technology to improve client relations and productivity by becoming more organized, productive, and efficient at quoting and fixing. As we all know, this improves client satisfaction, which raises customer loyalty and retention and aids in business expansion.
Every auto repair business must have a garage management software system nowadays in order to keep up with advancements in the automotive industry.
Advantages of Garage Management Software
Saves Time and History
Each garage handles a large number of car repairs in a single day, making it challenging for them to keep track of every detail. It keeps track of every aspect of the car, including its service history and digital inspections, which are all saved in the cloud and are easily accessible to garage workers and management.
Due to everything getting automated, it cuts down on the amount of time required for different routine shop activities. Some of the straightforward yet time-consuming processes can get replaced by the software include estimating, diagnosing, repairing cars, and ordering components.
Instead of wasting time on unimportant tasks, concentrate solely on giving your customers the finest service possible.
Minimizes Paperwork
Paperwork dominates garages, which is exhausting. There are several paper-based processes at a garage, including job cards, inventory, estimates, invoicing, etc. Automotive workshop software can assist in doing all of these tasks swiftly. By entering all the information in the program, paperwork will get reduced, and there won't be any concern over information loss. Since everything will be available in the cloud, garage workers will always have access to previous or present data wherever they are. Utilizing less paper can also help the environment.
Automate your Garage Operations
Every auto shop must manage several tasks at once, much like juggling balls in the air, or so it sometimes seems. You may do things to improve that feeling, such as employing a system with automated functions and procedures. For instance, you can automate your stock control, service reminders, marketing campaigns, message broadcast, job status, supplier integration, customer experience, and many other things.
Then why not automate? The best part is that it has a positive experience for them, which will get you better reviews and higher retention.
The phrase "garage management software" implies that the program will take care of nearly all aspects of the auto repair shop. Every garage has a lot of responsibilities, as was previously discussed, and workshop software is the only method to keep track of everything.
With the aid of this garage management system, all procedures become simple, from inputting car information to producing bills.
Garage management software may handle all of these tasks at once, including inventory control, vehicle status, garage reputation, accounting, and financing. Without any assistance from humans, the program will run the whole car shop.
Better Staff Communication
Using software to manage auto shops enables you to quickly and easily transmit information throughout your business, regardless of the device you're using. All information and communication are on a single platform, so each employee will be able to view their responsibilities for the day, week, or month and manage and finish them with confidence knowing there won't be any duplication or missing data. You may use this from anywhere in the globe at any time thanks to a cloud-based garage car repair system; all you need is internet connectivity.
The majority of individuals frequently wonder why a garage needs a software system. Its ability to facilitate effective team communication is one of the key justifications for using it. On a single platform, the team members may easily interact and grant remote access to information. With the aid of this program, file sharing, chat, and many more sophisticated activities are all feasible.
One of the last things a garage owner wants to worry about is predicting the future and doing what's necessary to stay current. It might be challenging to keep up with all of these things with a busy schedule and rapidly evolving automotive technology. The chance to use current, cutting-edge garage management software offers itself as the ideal instrument for your company to eliminate the everyday issues you deal with.