Gone are the days where you had to create a visual picture in your head about how dashing your car would look on the road with the modifications you've planned to get done. Thanks to the invention of Wheels Configurator, you can now witness the real picture of how exactly your dream wheels go with your car.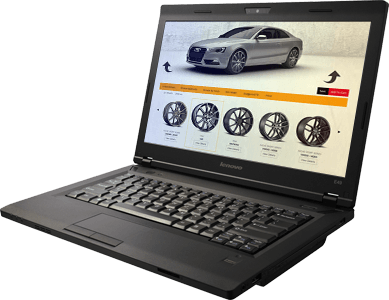 The Flaming Vogue Of The Industry
Did you know the Wheel Configurator has turned out to be avant-grade formula for everyone who desires to see how the new rims would look on their ride in the recent years? The growing popularity of this invention is by virtue of the ease of use that the technology brings with itself. Pick your car, the model, and the year, select the wheels of your choice and tadaaa! Your job is done; you can sit back and relax, and let the Wheel Configurator do its job. The complete 3D-view of your car is right there in front of your eyes. 'Twas a cakewalk, wasn't it?
The Big Surprise
We leave no stone unturned when it comes to delivering a high end-user experience. Along with equipping your car with the chic wheels of your choice, we have some bang-on additional features in the whole technology of Wheel Configurator. Thinking if the shiny grey will look better on your car or the matt black? Should you go with tinted windows or lower your car? Will your car look good with concave surfaces or convex span? Accompanying the impeccable experience of a 360 degree 3D car view, you now no more need to pret about the other refinements you wish to make to your car. We bring to a Wheel Configurator technology that, along with the wheels you chose, displays your car with the other alterations such as tint, hue, window design etc., that you always wanted to have.
We are the one stop solution to all the virtual pictures you have been creating in your mind about what your car would look like after the desired re-visioning.