Auto Garage Network now turns your dream into a reality! View how amazing your car looks after all those modifications you so desire to make. With our Wheels Configurator technology at our port, you can now witness how well your dream wheels go with your car.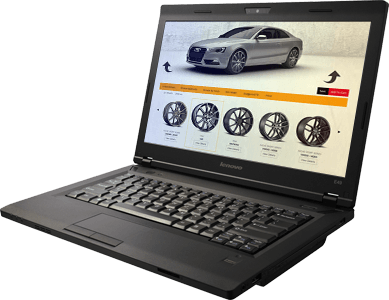 The Leading Edge Of The Industry
The Wheel Configurator has turned out to be a ground-breaking innovation for anyone who desires to see how the new rims would look on their ride. At Auto Garage Network, the growing popularity of this invention is by virtue of the ease of use that the technology brings with itself. You just select your car, enter a few details such as car make, model, year of manufacture, pick the wheels of your choice, click enter, and tadaa! You job is done. The Wheel Configurator quickly does its job to provide you with a complete 3D view of your modified car, right on your computer/laptop screen.
The Big Surprise
Delivering a high end-user experience is always our priority. Along with equipping your car with the wheels of your choice, the Wheel Configurator technology offers some amazing additional features as well. So, the next time you wish to know if the gloss grey will look better on your car or the matt black, or should you go with tinted windows or may be lower your car's suspension, the impeccable experience of our Wheel Configurator's 360 degree 3D car view awaits you! Yes, our technology, along with the wheels you chose, also displays your car with the other alterations such as tint, hue, window design etc., that you always wanted to have.
We are the one stop solution to all the virtual pictures you have been creating in your mind about what your car would look like after the desired re-visioning.