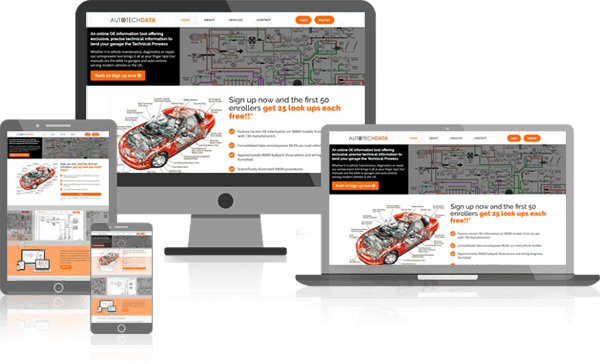 Revolutionising the automotive world, Autotech Data is the bible for all garages and automotive experts. It details the working, problems, and their respective solutions, for every car part, inside-out. What makes this data special is that it is beyond the information stated in the standard vehicle manuals. There is always plenty information exclusive to the experts; Autotech data goes the extra mile in detailing the expert information that meets the demands of vehicle manufacturers - a matter of envy among garage owners.
At times, manufacturing defects and some other unexpected faults surface that leave even the expert technicians at the best of garages bamboozled. Such problems require ingenious solutions that Autotech Data serves you on a platter. Factory correct information is not only well explained in words, but also elaborated on through precise illustrations and drawings that stir the interest of automotive-specialists and motor-enthusiasts.
Autotech Data is just the means you have always envisaged to get your garage covered for every information concerning all its motoring needs. Qualified, experienced technician/mechanics or any automotive professional will love Autotech Data for its explicit wiring diagrams and benchmark diagnostics, and repair information that is certain to give the garage services an edge over the rest.
The Autotech Data edge!
1
We offer the most extensive factory-correct information that is not a matter of public knowledge. The exclusivity that we bring to you is what lends your garage an edge above all its competitors. And all this is just a matter of a few clicks!
2
Coloured wiring diagrams make the illustrations easier to understand. But this isn't even the best part. A 'Click' on a particular wire on the circuit not only highlights that specific wire throughout the circuit but also displays all information (on other pages as well) simultaneously for you to view.
3
Furthermore, as is the case with many newer vehicles (those registered within three years of the current year), necessary information may not be available. But Autotech Data is quick to respond when you request specific information. We email you all required documents in less than an hour.
If our services intrigue you, here are our pricing packages at a glance:
Add that zing of exclusive expertise to your garage and its services. Visit www.autotechdata.co.uk today!